8 maart - Viering Internationale Vrouwendag
[English Below] Wat doe jij op 8 maart?
Dinsdag 8 maart is het Internationale vrouwendag. Een dag die in het teken staat van vrouwen en vrouwenstrijd. Daarom is dit de perfecte dag om samen te komen en te praten en discussieren. We willen een avond organiseren waar vrouwen en mannen bij elkaar komen om elkaar te ondersteunen in de strijd tegen patriarchie. Een van de onderwerpen op deze avond zal 'Women take back the night' zijn. Want iets simpels als alleen naar huis lopen, vooral 's nachts, blijft nog steeds problematisch voor veel vrouwen. De straten zijn niet veilig.

We zijn de seksistische opmerkingen, achtervolgingen, bedreigingen en het geweld meer dan zat. Het is tijd om te laten zien dat de nacht ook van ons, vrouwen, is. Vrouwen worden vaak verteld dat ze extra voorzichtig moeten zijn en voorzorgsmaatregelen moeten treffen wanneer zij 's nachts de straat op gaan. In sommige delen van de wereld mogen vrouwen zelfs vandaag de dag nog niet 's nachts de straat op. Dus wanneer vrouwen vechten voor vrijheid, moeten we beginnen bij het begin door te vechten voor vrijheid van beweging, wat we nog niet hebben gehad en ook nu niet hebben. We moeten herkennen dat vrijheid van beweging een voorwaarde is voor alles.
Er zal eten zijn in de Klinker en we kunnen in een feestelijke sfeer ervaringen delen.
Programma
18:00 Deur open
18:30 Eten
20:00 Culturele improvisatie
20:30 (Korte) film(s)
Internationale vrouwendag - 8 maart - 18:00
De Klinker, Van Broeckhuysenstraat 46, Nijmegen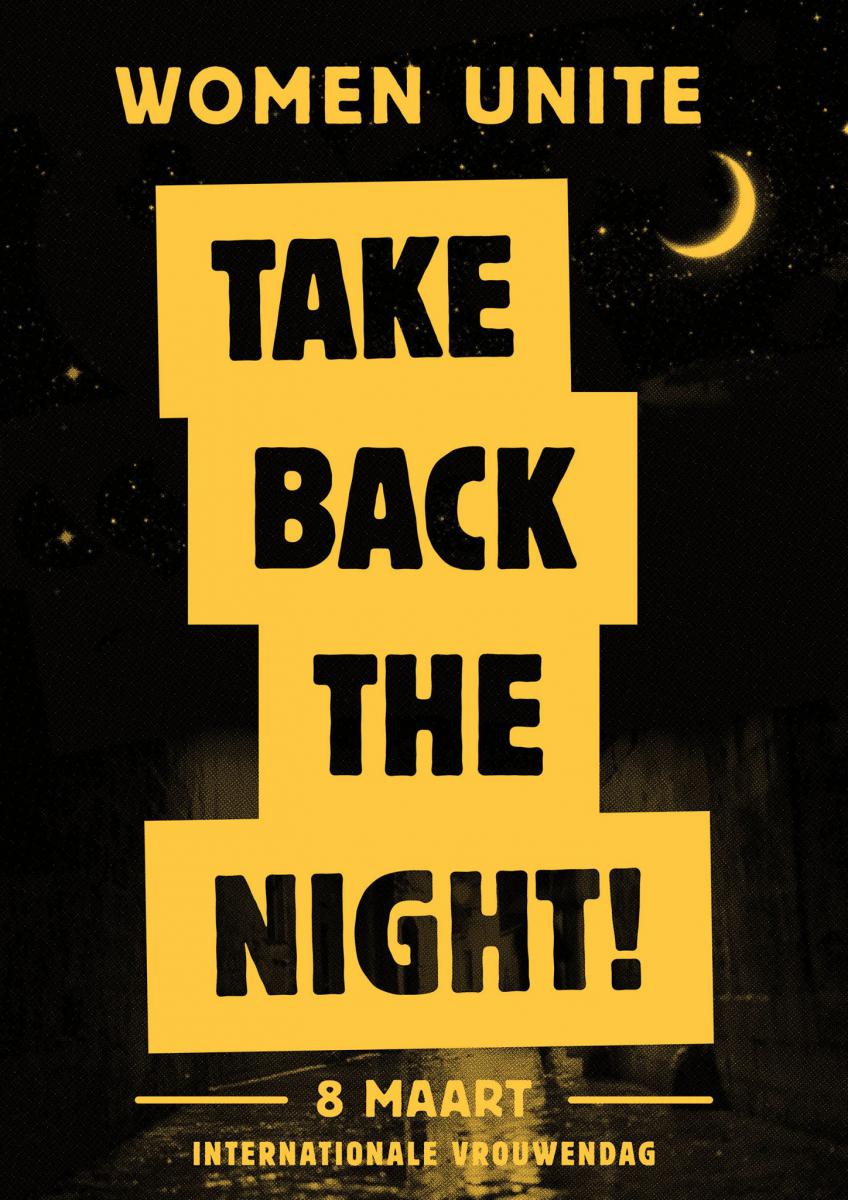 What do you do on the 8th of March?

Tuesday the 8th of March is International womens day. A day that is all about women and women's struggle. Therefore this is the perfect day to come together and talk, discuss and celebrate together. We want to organise an evening where women and men can come together to support each other in the struggle against patriarchy. One of the main topics for the evening will be 'Women take back the night'. Because something as simple as walking home alone, especially at night, is still a problem for many women. De streets are not save.

We are sick of the sexist remarks, being followed and threatened and the use of violence. It is time to show that the night belongs to us, women, too. Women are often told that they have to be extra careful and take precautions when they go out at night. In some parts of the world, women are not even allowed in the streets at night. So when women fight for freedom, they must start by fighting for freedom of movement, because this is where all actions start.

There will be food in the Klinker and it will be followed by a small celebration, to share experiences and talk.
Program
18:00 Door opens
18:30 Food
20:00 Cultural improvisation
20:30 (Short) movie(s)
International Womens day - 8th of March - 18:00
De Klinker, Van Broeckhuysenstraat 46, Nijmegen